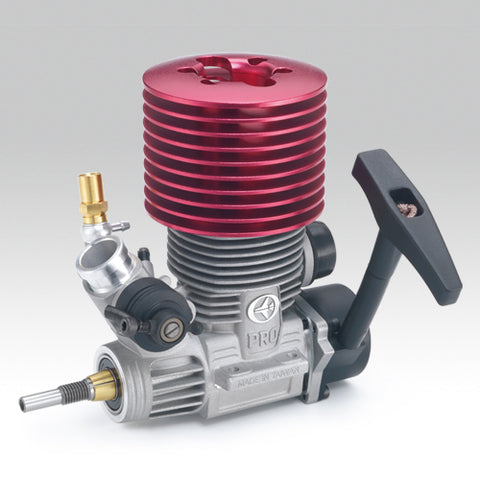 Thunder Tiger Car Engine Parts PRO-21BX 9475
Thunder Tiger
1. PRO-21BX-R engine x 1 EA 
2. Carburetor Assembly x 1 EA 
3. Instructional manual x 1 EA 
4. TT logo stickerx x 1 EA
Introduction
Designed to achieve the easiest operation and max performance over & over, the new PRO-21BX-R delivers an awesome raw power & durability !
The new webbed reinforced compact crankcase is made for added wearing resistance and provides effective heat dispersion for longer runs.
All PRO series engines are manufactured by automated computer-controlled machinery, using the highest quality materials and state-of-the-art CNC manufacturing techniques to deliver a powerplant that looks and performs better. Precision mixture control carburetor makes adjustments simple, the crankshaft is lightened, and balanced to achieve a smoother and more efficient fuel mixture.
The new 21 engine fits in the same mounting as the original .21/.28 engines, with no additional weight - but delivers greater output and higher practical rpm.
The Pro-21BX-R is equipped with a built-in recoil starters ("X" type) for easy and quick start.
---
We Also Recommend